Go to Ads Manager, click your ad account. 
 
Click to the drop down bar where 'All Campaigns' is being shown. Change it to 'All Ads' to fetch a complete list of the ads in your campaigns.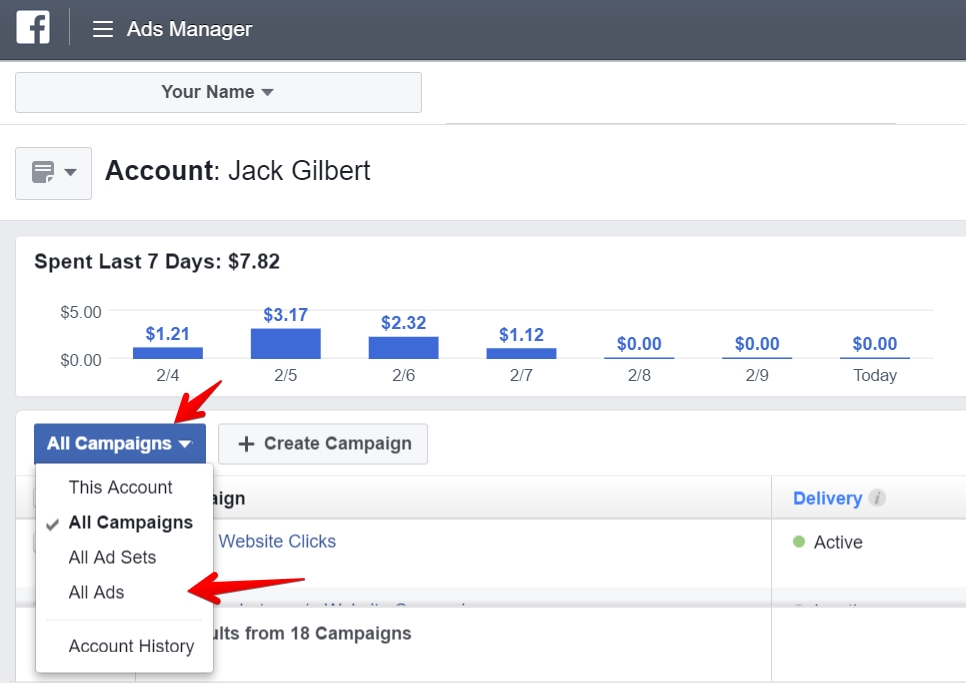 There is a checkbox appearing to the left of every ad's name. Click the one that you want to get the URL for. Then, a dark toolbar will appear that shows the 'Preview' option. Click on it.

A popup window will show up. Click the "View post permalink with comments" link under your ad preview section.
 
Finally, your ad will be opened in a new browser window. Copy the URL from browser address bar.